1171 Trancas Street
Napa, CA 94558
Tel: (707) 226-9800
Fax: (888) 678-4905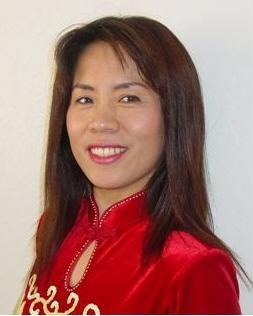 Cuiping Zhan L.Ac., O.M.D
Cuiping_Zhan@yahoo.com.

Cuiping Zhan has a Doctors degree in Acupuncture and Herblogy. She has15 years of experience, and hasreceived formal training in both the U.S.and in China. She is the 7thgeneration in her family to practice acupuncture and treat with herbs. Her specialties are: pain management, women's health,digestive issues,and allergies.

Most health insurance plans accepted, as well as, auto and worker's compensation insurance.

You can reach us at (707) 226-9800 and by fax at (888) 678-4905. We are looking forward to hearing from you. You can also contact us at our e-mail address: cuiping@comcastbiz.net

If you are not familiar with our company and your first contact with us is online: We would be pleased to hear from you! Please let us know what your needs and questions are, we will be more than happy to help.

In brief, you should know the following about us: our company was established in 2000 and has been responsible for providing outstanding alternative medicine ever since. Our specialty is in the area of Oriental Medicine. Our business is located at 1171 Trancas St. Napa, CA.